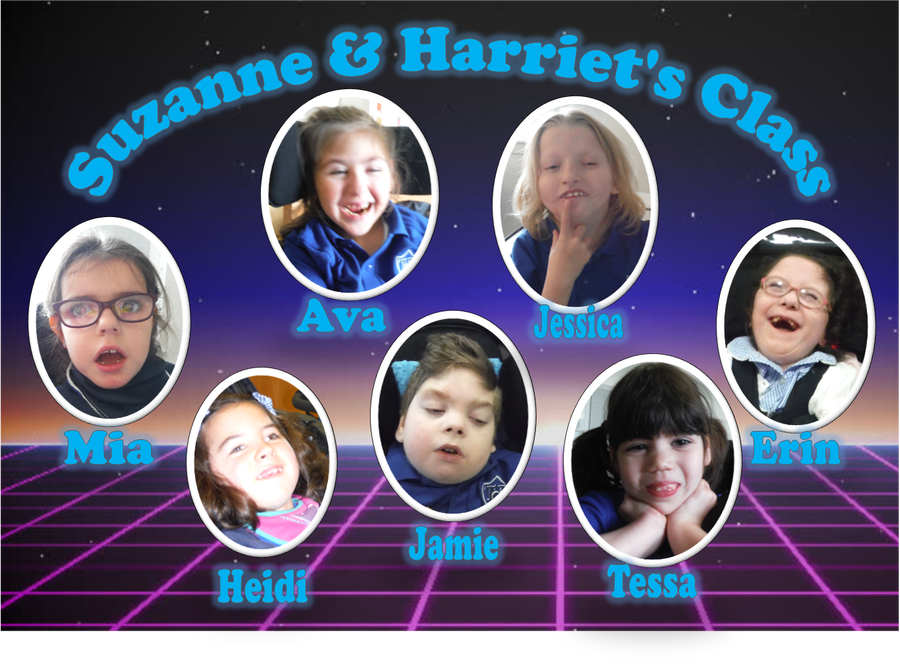 Welcome to Suzanne and Harriet's Class,
we are the 'Cool Dudes' who work and play close to the yellow primary corridor. Our class consists of seven pupils Mia, Ava, Jessica, Erin, Heidi, Jamie and Tessa, aged between 6 and 10.
As well as Suzanne and Harriet to help us learn and play we also have Tanya, Llewellyn and Kathy in our class .
As you may already know Tor Bank School is celebrating 50 years, and as part of the Multisensory Department we are embracing this year's theme of the 1980's, from posing with our rad glasses and playing our guitar (even though its only a blown up one.) We all love to come to school everyday and enjoy all the activites we do. From singing our favourite songs and rhymes, to relaxing in aromatherapy massages, or from wheelchair dancing to the 1980's tunes to smelling and tasting some retro cookery. We also love a good story, painting and messy exploring too.