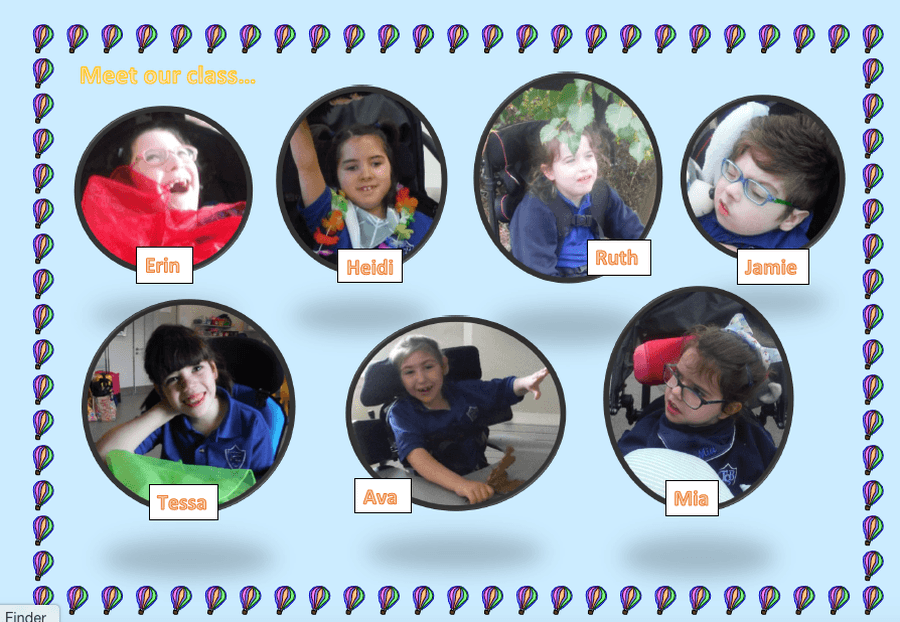 We are six girls and one boy - Ava, Erin, Heidi, Mia, Ruth, Tessa and Jamie. We are aged between 7 and 10.
As well as Suzanne and Harriet to help us learn and play we also have Llewellyn, Karen and Caroline and also Chris who comes to help us every day at lunchtime.
We have loads of fun and laughs in our class and we love learning through lots of different multi-sensory experiences and activities. These include sensory and interactive stories, hello time, music, messy and exploratory play, cookery, art, aromatherapy, Sensology, Attention Autism and Story Massage to name a few. We also love getting out into the sensory garden and outdoor play areas in the good weather.
We have been very lucky this term to have had two opportunities to work with The Replay Theatre Company. We have been involved in their performances of 'Yes Sir, I Can Boogie' and 'Closer.'
We hope you can get a taste of what we have been getting up to from our slide show below.