Welcome to Secondary 4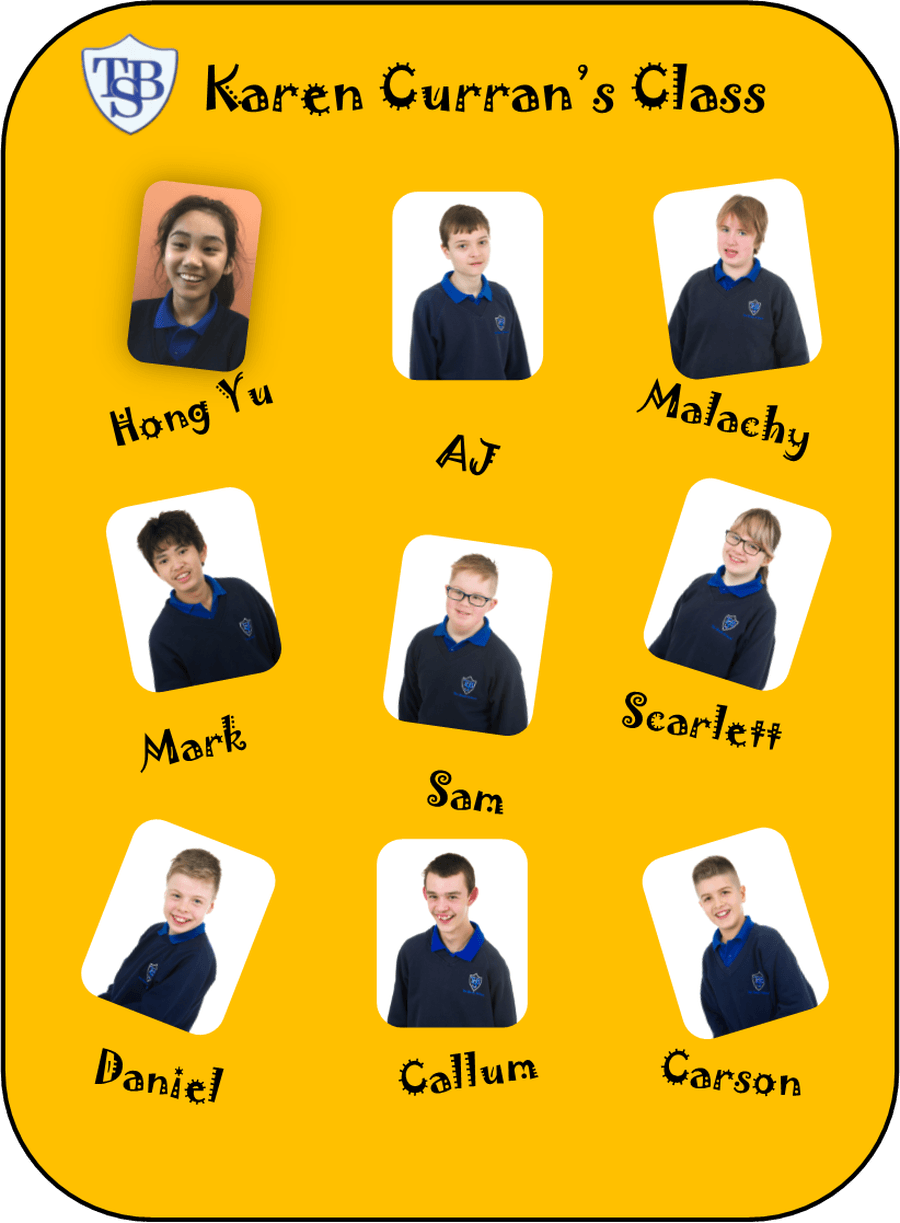 Welcome to our webpage, in our class we have 7 young men and 2 young ladies. Our Teacher's name is Karen Curran and to help us in our class we also have, Laura, Jess, Kathy, Michael and Robert as well as Connlaith on a Tuesday and Wednesday. You can find us at the end of the orange corridor, where we are busy doing lots of activities.
We are an enthusiastic bunch who enjoy doing lots of different things, we are always busy completing our work at our desks in the morning and love outside play everyday in our playground. Every weekday we do a different subject.
On a Monday you can find us being creative in art. Tuesdays we work on our Learning for Life and Work topic about clothes. Wednesdays finds us cooking in the classroom, unfortunately we can't use the cookery room yet, due to covid restrictions, so we are focusing sugar crafts and no cook dishes. On Thursdays we explore our emotions in Emotion Works. Which brings us to the end of the week where we all enjoy the Attention Autism and of course the Friday afternoon Free Choice.
After lunch we enjoy our mile a day where we go for a refreshing walk. And finally, we watch Newsround to catch up with what is going on in our world, before getting onto our buses to go home.
Thank you for visiting our page.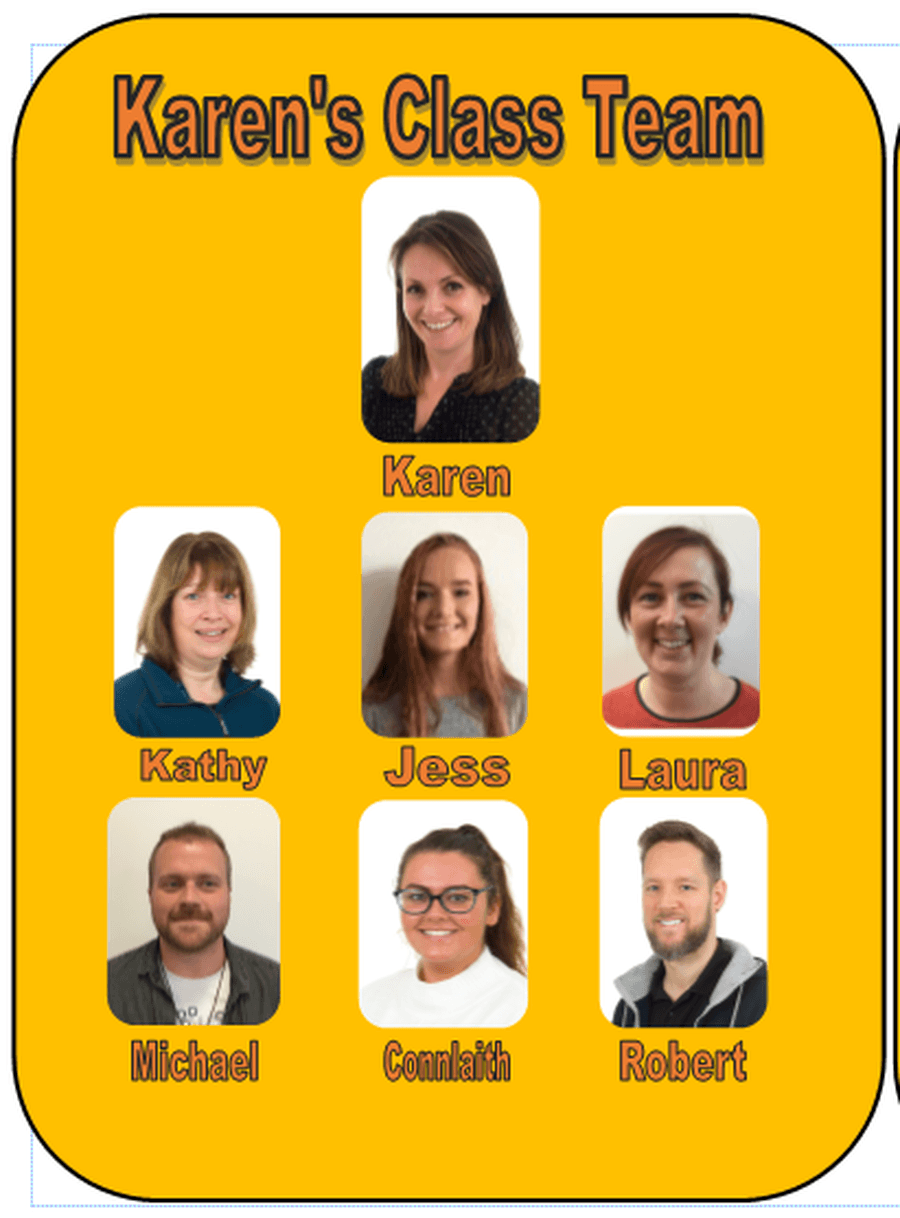 Read our Newsletters here
Home Learning Activities