Brianne and Victoria's Class
Welcome to Sixth Form 3!
In our class we have 6 pupils, 2 teachers and 6 classroom assistants. Victoria is our teacher on a Monday and Brianne is our teacher Tuesday to Friday. Rosemary, Jenni, Mouloud, Claire, Masayo and Connlaith are our classroom assistants. We are in school from 9-3 every day.
We are a great class who all love music, cookery and ICT, whether it's the ipad, computer or the interactive whiteboard! We like to keep busy throughout the day with our work.
Keep a look out for our monthly newsletters where you can see what we've been up to in school!
We are looking forward to a fantastic year in Sixth Form!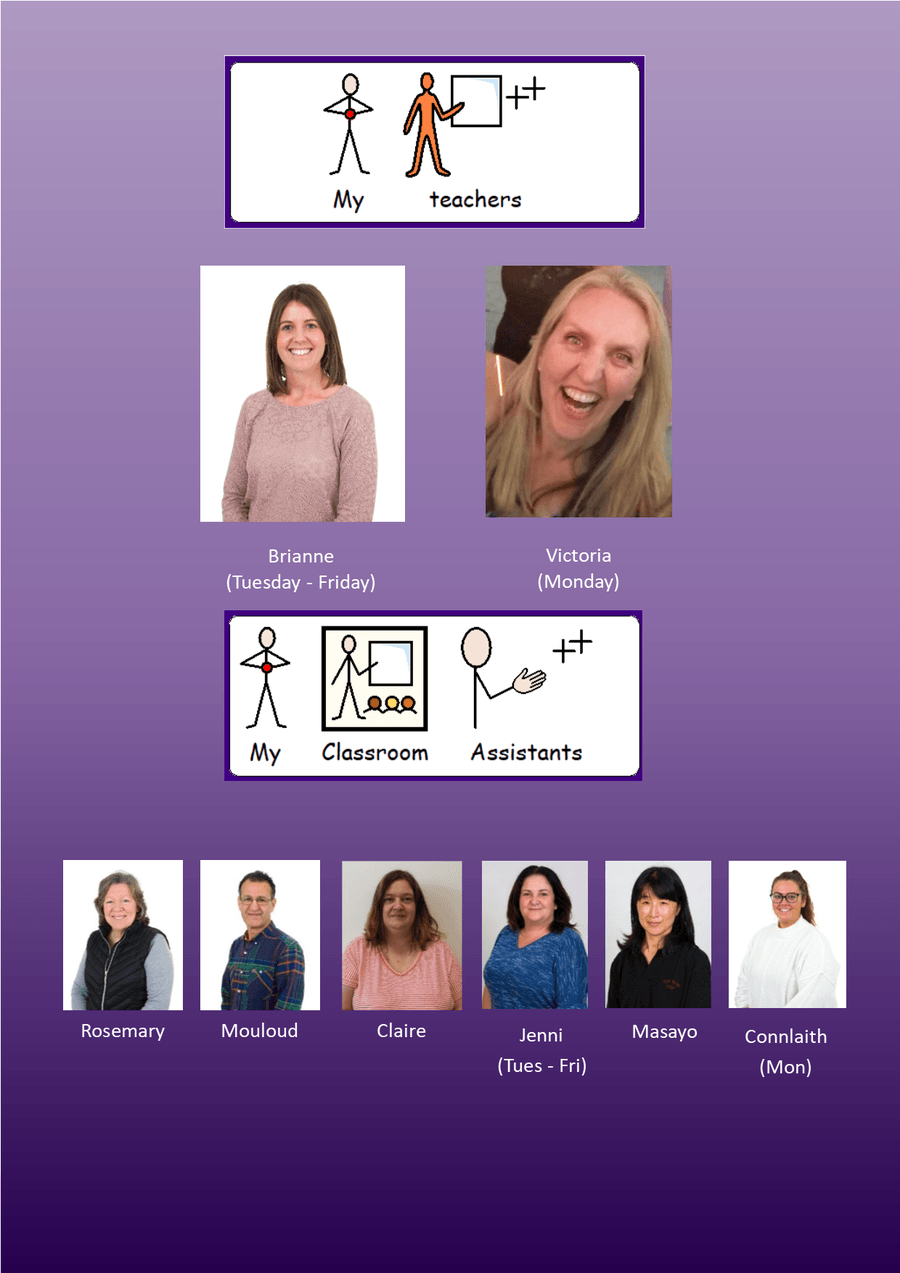 Newsletters
read our Newsletters here ….