Welcome to Zara's class at the end of the Sixth Form corridor. The class team consists of three classroom assistants; Debbie, Robert, Alison and one teacher, Zara. There are 10 students within the class- 4 girls and 6 guys!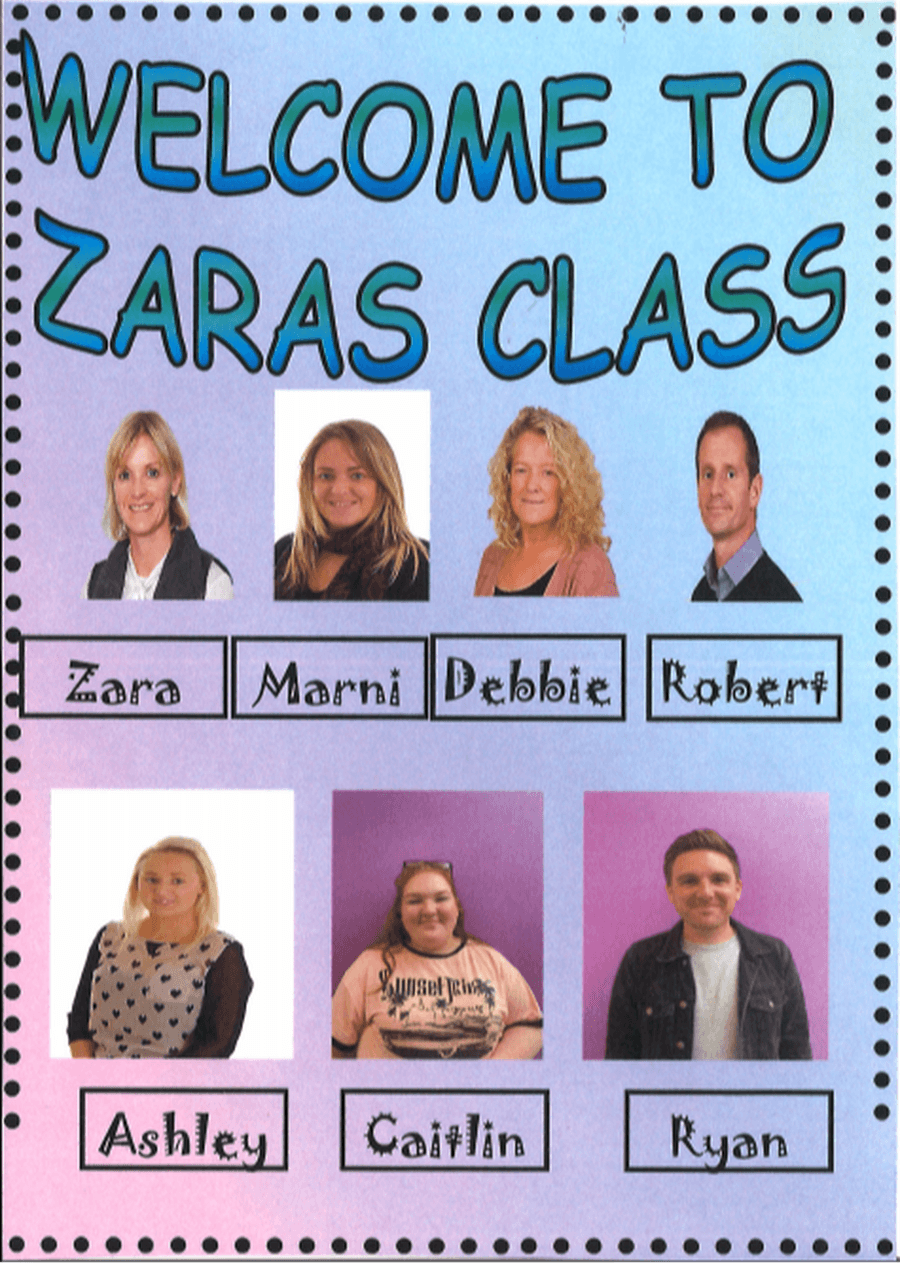 Throughout the year we will be focusing on developing social and interpersonal skills, functional numeracy, functional literacy, promoting a healthy lifestyle through diet and exercise as well as independence. This will be achieved through a wide range of opportunities, experiences and accreditation modules relating to life skills and the world of work. We will also follow the Emotion Works Recovery Programme, develop social skills through Talkabout and hopefully later on in the year participate in work experience placements, inside school and within the local community.
Check out what we've been getting up to!
Take a look at our latest newsletter!!